Mortgage Brokers Townsville
We make loans super simple. 
Apply now for fast pre-approval
Give us a call and let's have a chat.
Mortgage Brokers Townsville
We make loans super simple. At 100% no cost to you.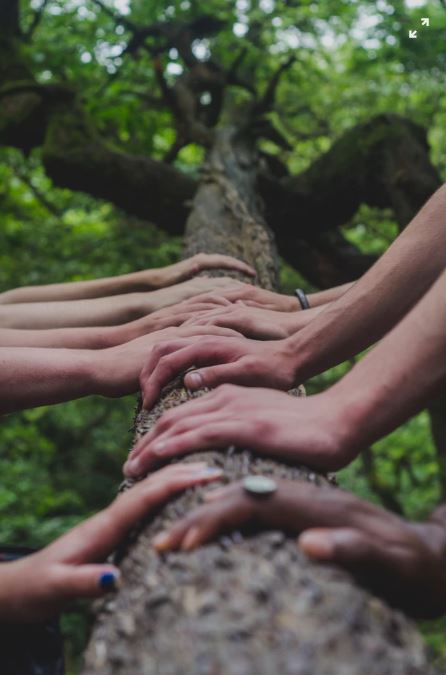 Your Townsville mortgage broker
We understand that things like purchasing a home is a big financial decision one can make, so we'll ensure that we find the best rates on mortgages in Townsville. Therefore it is highly recommended you speak to an expert mortgage broker specialist who can provide an entire overview and provide a breakdown of everything from beginning to end.
Why Use A Mortgage Broker?
Simple, we do all the work for you. We will do everything for you and not just give expert advice on which among the available options is the best. There's no need for you to do research on your own, we have the processes and systems to help find you the most competitive mortgage that suitable for you. And it's all for free, so you have nothing to lose.
The large amount of mortgage products that are available out in the market is regularly updating and changing, which makes adapting to a constantly evolving environment all the more confusing. It is our job as your Mortgage Broker to make sure that we understand what your financial goal is. We will assess your financial health and long-term goals and find the right loan product that will provide the best value and serve your strategy best. After we find a suitable option for you we will then help you for from the beginning of the loan approval process, all the way to the final stage of receiving your loan from the bank, without having the need to get up from your desk, which is part of the end-to-end service we offer.
We have access to special rates that we can use for your benefit by eliminating any of the guesswork of choosing both the right lender and the right loan. We are more than happy to break down everything for you so that all parts of the loan are fully transparent and easy to understand for you.
We always provide the most competitive rates, combined with expert guidance, and take care of the entire loan process for you.

For us to provide you a tailored solution that will suit best you we'll do our best to also understand your financial situation. We've noted that many individuals make the mistake of only considering the banks they've always been with. They don't know that there are other financial services that may suit them a lot better, providing much more value to them.
We want to help you save money on your home or investment loans, and make sure that the loan you get is the most competitive that's currently available on the market. We're committed to being fully available to you, and be with you every step of the way.
Your personalised Mortgage Broker service in Townsville.
Let us do all the work for you.
We, at Mortgage Brokers Townsville, love to help first time home buyers secure their first property purchase. We understand how it feels to be nervous and not have much information on-hand. We'll be explaining to you how 'First Home Owner Grant' works, and be it can benefit you.
Our goal is to make the entire process easier, as we work with you and provide you guidance, every step of the way. See how we can be of service to you by giving us a call and speaking to our consultants.
First Home Loan Deposit Scheme
The federal government has, once again, commenced its First Home Loan Deposit Scheme on the 1st of July 2020 with only limited spots. Apply now, and save yourself $10,000 by voiding the Lender's Mortgage Insurance or the LMI.
Eligible first home buyers are allowed to purchase a property with only 5% of the deposit and the waiver of the payment of the LMI, saving them up to $10,000. But the slots available for this financial year are only limited 10,000 individuals.
What is the First Home Loan Deposit Scheme?
Payment of the LMI whenever a first home buyer take out a home loan is very common among buyers who wanted to have deposit of less 20%. But with the First Home Loan Deposit Scheme of the federal government, eligible first home buyers can pay only 5% of the deposit needed for the purchase of a property all without the payment of the LMI.
Make sure to contact Mortgage Brokers Townsville about the First Home Loan Deposit Scheme!
Give us a call now if you're considering applying for this scheme as you also think of purchasing your first home. The starter's gun has already gone off so 10,000 slots that may seem a lot but there are hundreds of first home buyers that could apply for the scheme every day even in the first two weeks alone.
We will make sure that you are provided with a premium service with access to all the loan options available to you, and the most up-to-date strategy that is relevant in the current financial environment. It is going to be our responsibility to find you the most competitive and most valuable loan option currently available. And if a better solution becomes available in the following 12 to 24 months, we will keep you updated and make use of any new opportunity that you have to your advantage. We will provide you with the best in an ever-changing market.
Wanting to choose the right loan for you and your family is a part of our being open and authentic, and that' what we pride ourselves in. We always ensure that your experience is tailored to your needs, and make sure to get to know you and work with you one on one.
We make ourselves constantly available to be able to help cater to your needs, we will be available to you 24/7, and to answer any questions that you have. Our clients will be treated as part of one big family, because what we want is to have a long-lasting relationship that goes beyond just a "transaction".
You don't need to ask yourself "Who is the best mortgage broker near me" anymore.
We are a reliable, honest, and experienced mortgage broker that can handle your financial needs. Our main goal is to be the one stop shop for anything that has to do with your home loans and other financial services, so you can trust us to look after everything for you, we will always be there to support you, as well as to work with you to achieve your long term goals.
We offer a full range of financial services
There is no need to look further if you want to refinance. We will explain to you how the process works, and see how refinancing your loan will be beneficial for you.
We will look after everything for you. You have nothing to lose after the entire process.
Let's have a chat to see how we can help you best.
Not located in the Townsville? No worries - we can serve anyone nationally with ease.
We service all areas of Townsville.
Aitkenvale
Alice River
Alligator Creek
Annandale
Barringha
Beach Holm
Belgian Gardens
Bluehills
Bluewater
Bohle
Bohle Plains
Brookhill
Bushland Beach
Calcium
Cape Cleveland
Castle Hill
Clemant
Cluden
Condon
Cosgrove
Cranbrook
Crimea
Crystal Creek
Cungulla
Currajong
Deeragun
Douglas
Garbutt
Granite Vale
Gulliver
Gumlow
Heatley
Hermit Park
Hervey Range
Hidden Valley
Hyde Park
Idalia
Julago
Kelso
Kirwan
Lynam
Majors Creek
Mount Elliot
Mount Louisa
Mount St John
Mount Stuart
Mundingburra
Murray
Mysterton
Nome
North Ward
Oak Valley
Oonoonba
Orpheus Island
Pallarenda
Palm Island
Partington
Pimlico
Pinnacles
Purono Park
Railway Estate
Rangewood
Rasmussen
Roseneath
Ross River
Rosslea
Rowes Bay
Rupertswood
South Townsville
Stuart
Thuringowa Central
Toonpan
Town Common
Townsville City
Townsville West
Vincent
West End
Woodstock
Wulguru
Approved Townsville Mortgage Brokerage Service
Let us, Mortgage Brokers Townsville, do all the difficult work for you. For us to source the right loan product for you we'll be delivering an end to end solution to help you in achieving your long-term financial goals. We'll commit ourselves to you, and be by your side every step of the way and even more. Making sure that our clients are fully satisfied by their experience with us and for every single criterion to be met to the highest standard is our top priority. Helping and educating is our passion, and that is what we do best. With our years of experience, we will carefully construct the right financial strategy that is unique to you and your financial requirements and needs. Together we will be working together from scratch, and carefully put together and procure the right loan strategy, exactly for you.
The approval of your loan doesn't signify the end of our journey, rather it marks the beginning of it. We'll remain in contact with you, conduct regular reviews of everything, reconnect and strategize if need be. It's not only recommended that you speak to a qualified and licensed professional who will provide you access to amazing deals in the market, which is what we can do for you, we'll also shoulder the burden of filling out the paper work for you in a seamless and efficient manner. It's a complete win-win for our clients.
You can focus your time and energy on other things and be completely stress free, as we act on your behalf and put everything together for you.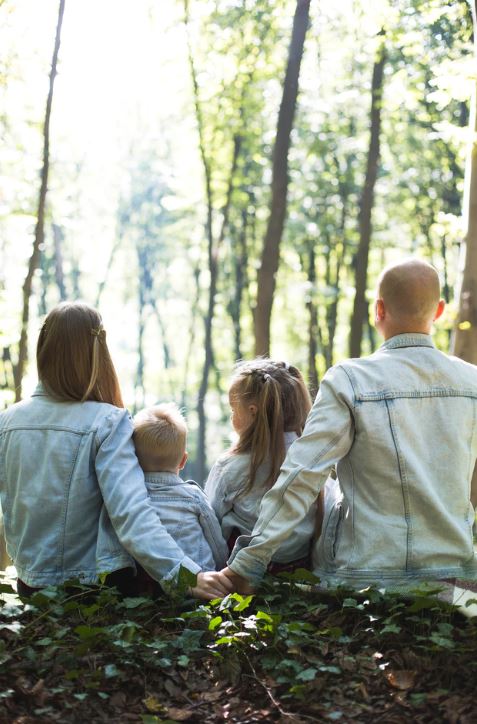 Making financial decisions is often accompanied with a lot of headaches and stress. So we want to provide you complete peace of mind, we will always be by your side and make sure that you're receiving the best financial services and value possible. Let Mortgage Brokers Townsville look after you.
Our goal is to provide our clients with exceptional customer service. We want to deliver only the highest quality of work, for our clients to be aware that they are well looked after. We will listen to you and know exactly what you need, and you will be provided with complete and transparent service, so that you are kept updated of what is happening.
Mortgage Brokers Townsville